Ethics hotline
Press /
News
Shipbuilding Slipway Donated by Savia Perú Helps Fishermen's Work
10 May, 2021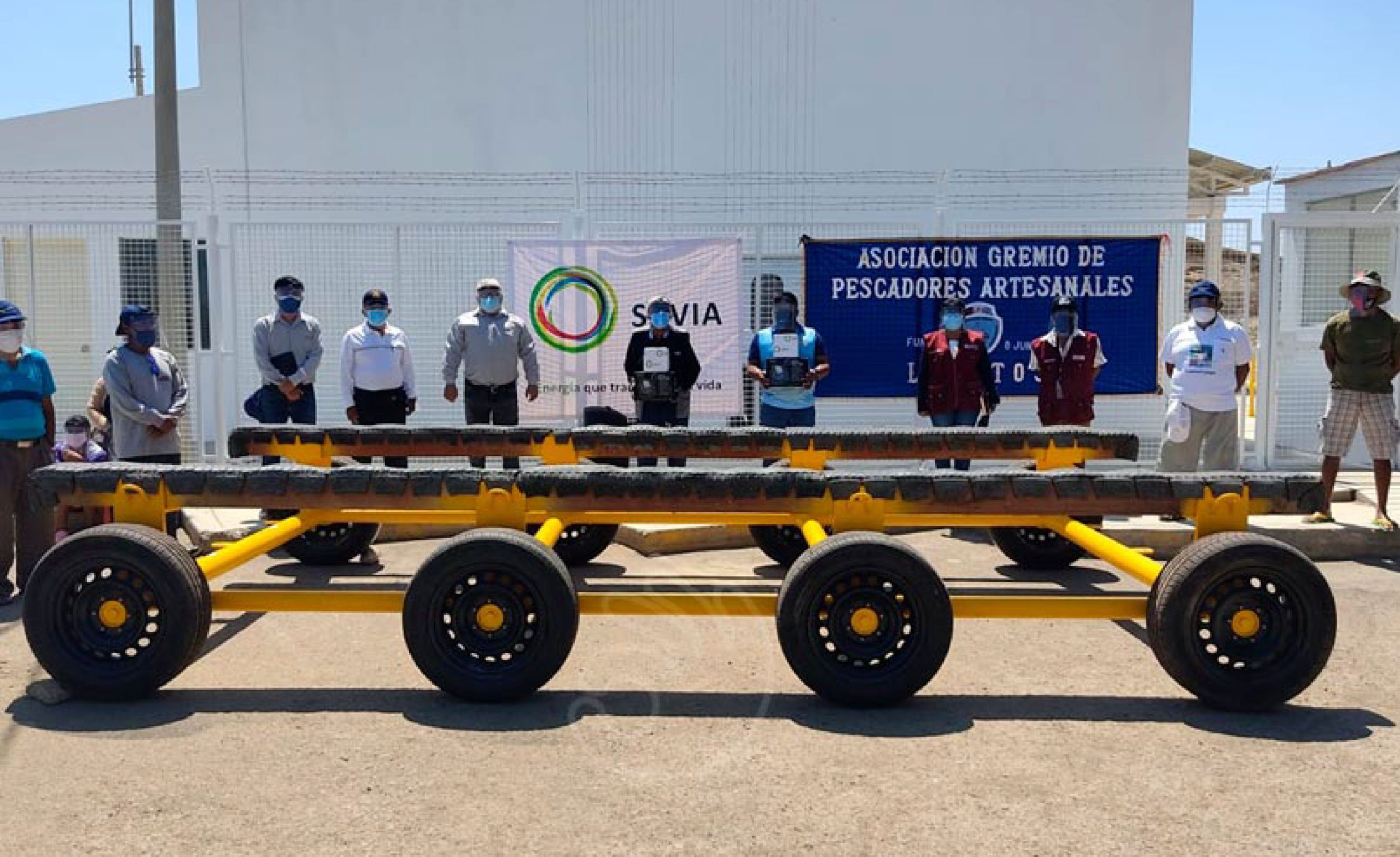 Last May, the company Savia Perú donated a shipbuilding slipway to the fishermen's guild of the Lobitos district. This equipment is currently used for the slipway activities of the larger vessels of the Lobitos fishermen's guild.
Mr. Juan Eche Ruiz, Vice President of the Association of Artisanal Fishermen of Lobitos, thanked the oil company for the donation made, which is very important for fishermen who have large boats and needed to have a shipbuilding slipway with similar characteristics as the one they received: "As a representative of our association I must recognize the support that this company has given us over time, always fulfilling its social responsibility," said the seaman.
"This shipbuilding slipway reduces the risk of our boats being mishandled, especially the boats that have been in use for a long time and which wood needs to be moved to land with care to avoid further deterioration," said Mr. Enrique Vite Tume, Beach Sergeant of Lobitos Cove.
It should be noted that during the ongoing pandemic, Savia Perú has been carrying out various social responsibility activities in the artisanal fishing landing sites in the districts of the province of Talara such as training fishermen to carry out their activities by applying COVID-19 protocols. It has also installed stainless steel washing equipment and provided biosafety supplies to comply with cleaning protocols and reduce the likelihood of contagion among fishermen, a social action that so far has been giving good results.
This site uses cookies, if you stay here you accept their use.
You can read more about the use of cookies in our
Cookies policy
.