Ethics hotline
What do we do /
Production
Our company's hydrocarbon production is mainly based on the exploitation of Block Z-2B, located in the northwest of the country, in the province of Talara, Department of Piura.
Oil Production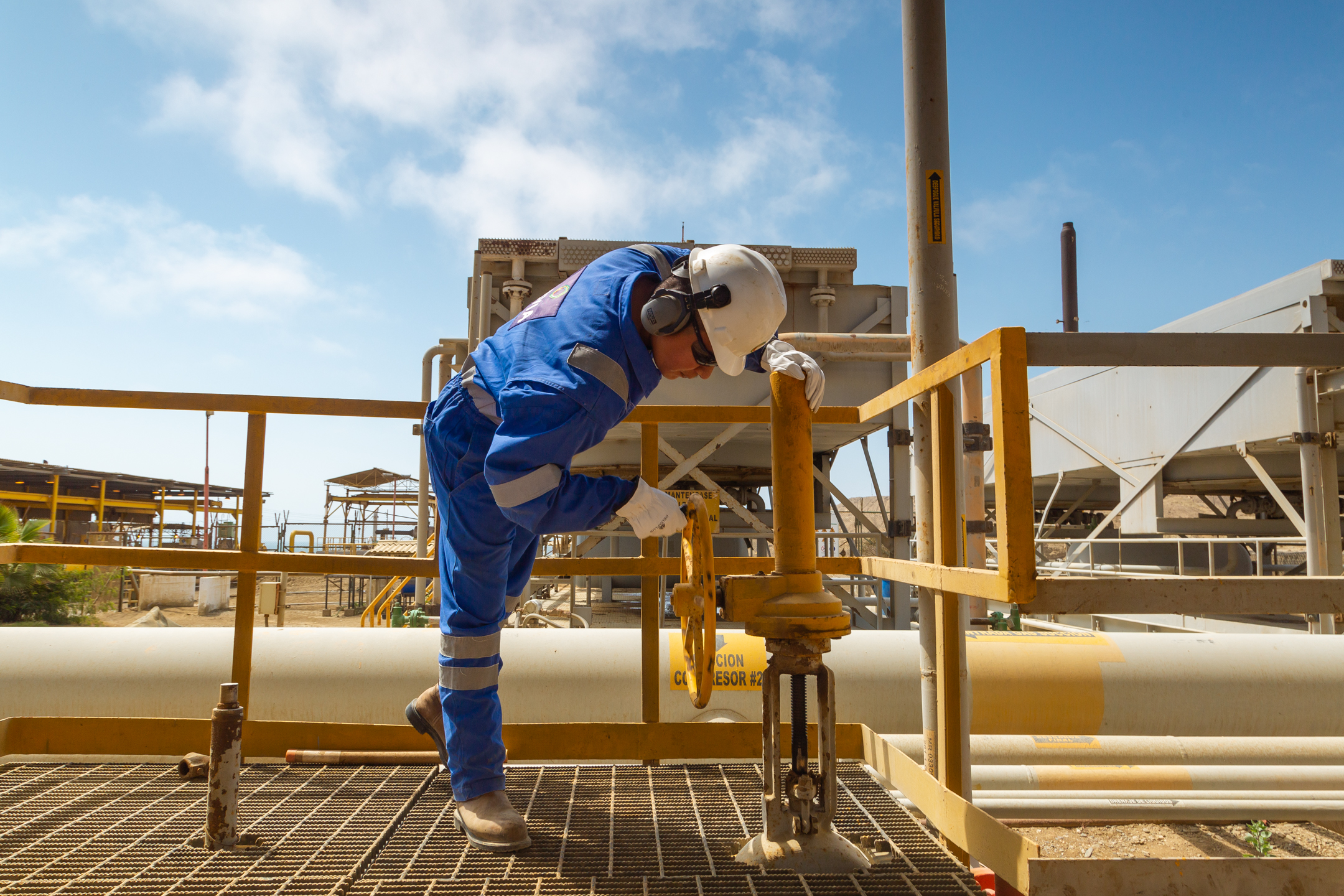 Lot Z-2B currently hosts six main producing areas, with approximately 1,495 wells drilled, 32 of which are under gas injection to maintain reservoir pressure and help extend the productive life of the fields.
Conversely, there are 85 platforms in operation that support 90% of the productive infrastructure of the fields, with water depths of up to 120 meters. The remaining 10% is made up of wells located in the coastal strip, which were constructed by directional drilling to reach the producing reservoirs.
Oil and gas are collected at satellite stations strategically located in each field. Once the gas is separated from the oil, it is pumped to a main station on land, from where it is dispatched to the main storage station in the La Brea district, called Petroleum Transportation and Storage (PTS), which can currently house up to 500,000 barrels. At this station, the oil is treated to meet sales specifications. Likewise, it is pumped to the Talara Refinery, where it is inspected.
Estimated average daily production is 9,774 barrels of oil equivalent for 2019.
Lot Z6 hosts 2 discovered non-associated gas fields, 2 prospects and 6 leads; the implementation of the initial development plan has been under force majeure since 2012.
Gas Production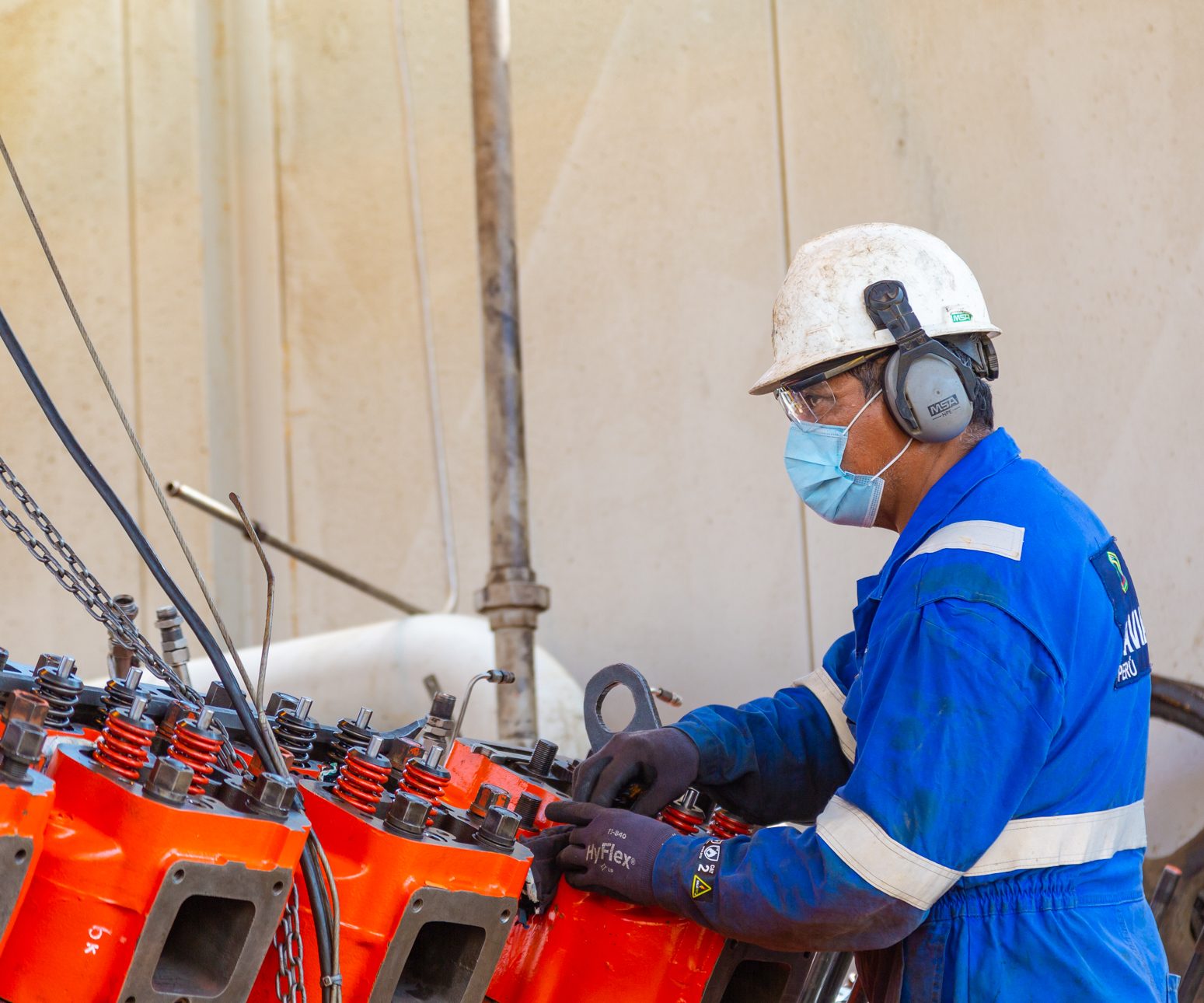 Gas production comes from several fields, all of them located in Block Z-2B. These are: Peña Negra, Lobitos, Providencia, Litoral, Chira, and San Pedro.
We currently have proven reserves and contingent gas resources, which potential and exploitation will leverage our company's growth strategy, thus contributing to the development of the Peruvian hydrocarbon market through the generation of clean energy.
The average daily production is 61 MM standard cubic feet of gas.
This site uses cookies, if you stay here you accept their use.
You can read more about the use of cookies in our
Cookies policy
.