Ethics hotline
Press /
News
Savia Perú Participated in Negritos Beach Cleanup
20 November, 2021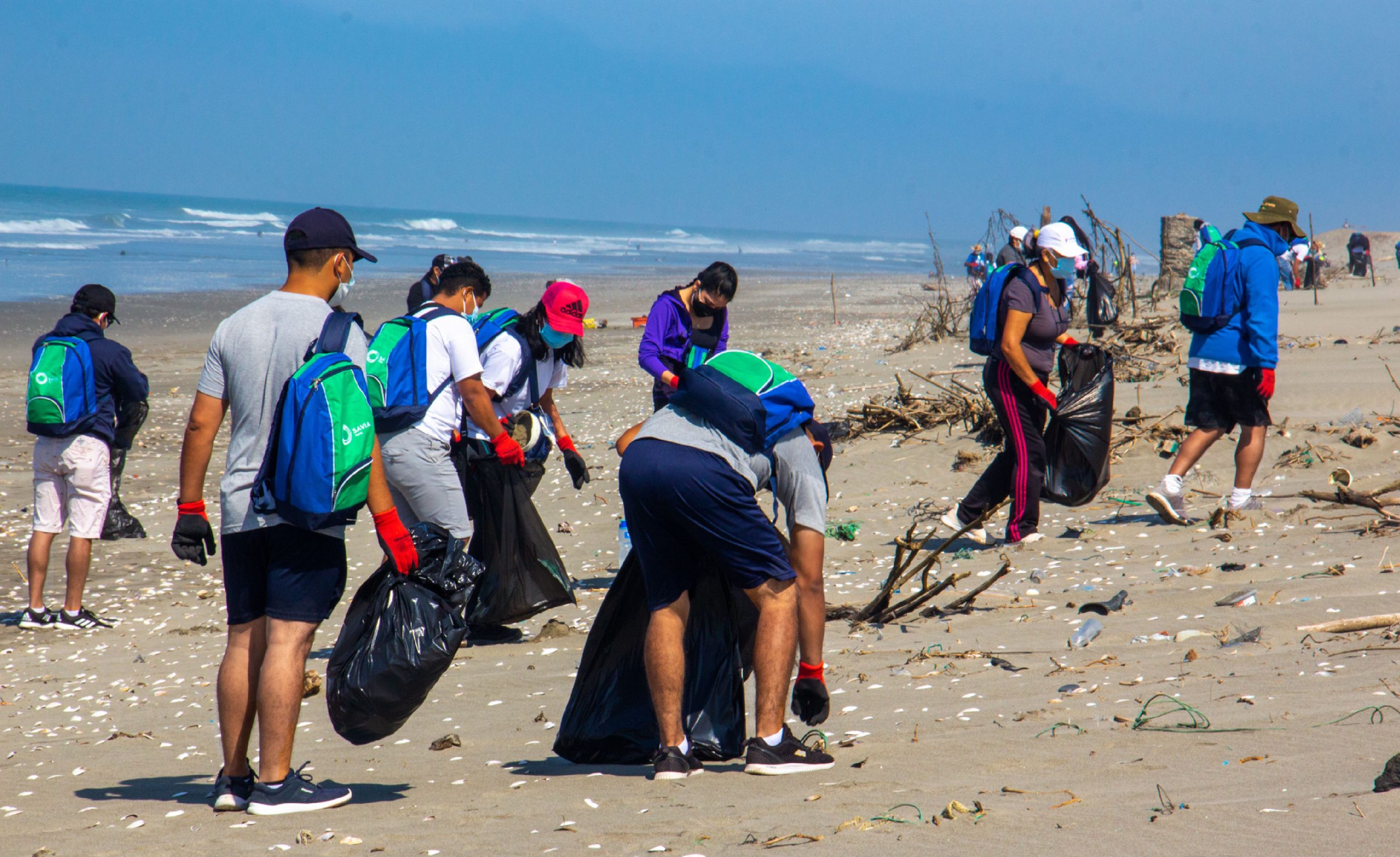 The cleanup campaign was supported by the Company SAVIA PERÚ, which provided backpacks with safety kits for all participants and the necessary logistics for the development of the activity.
The Beach Cleanup campaign was successfully carried out in the town of Negritos, promoted by the Port Captaincy Directorate of Talara and the Municipality of La Brea, with the logistical support of the company Savia Perú.
The activity was carried out in the early hours of Saturday, November 20, 2021, with the participation of more than 150 volunteers, including students from universities in Piura, Savia Perú personnel and contractors, as well as families from Talara and Negritos, who were duly equipped by the oil company with gloves, sunscreen and other equipment.
Under strict biosecurity measures to prevent the spread of COVID-19, participants collected solid waste including nets, plastic bottles, jars, cartons and other types of waste, which were scattered along the well-known Las Bombas beach located adjacent to Punta Balcones beach in the district of La Brea-Negritos. These were placed in polyethylene bags and later collected by personnel from the District Municipality of La Brea-Negritos, for treatment and final disposal.
The authorities of the Negritos district thanked the volunteer personnel for their participation and the company Savia Perú for all the logistical support that guaranteed the safe development of the campaign. They also asked the people who go to the beaches to take care of the environment and not contaminate the area that is visited by hundreds of national and foreign tourists, especially during the upcoming summer season.
This site uses cookies, if you stay here you accept their use.
You can read more about the use of cookies in our
Cookies policy
.